Hey Guys... Its finally friday~ ❤❤❤ Weekend!! haha~ time to sit back n relax abit.. do some browsing on net... blogging... and here i am introducing a make u pretty blog called MySecretLoveAffair by my lovely ex-housemate Debbie and her sister

Jessica

... Why did i categorised this blog as make u pretty blog? Becoz... they carry lotsa nice clothings and accessories. I am really impressed by their blog and also... i appreciate the humbleness and effort they put in... They actually have the clothes they are selling... on themselves and took pics.. which gives a better pic for people who wans to buy and for them to have a overlook of how will it look like when worn rather than jus pics. So! They did all the modelling themselves and pretty much turned out well... :)
Some pictures of the clothes that i am absolutely in ❤ with... taken from their blog...
Christina Tube Dress - Blue (Available in Denim Blue & BLack)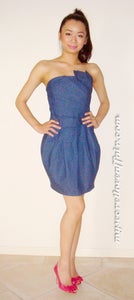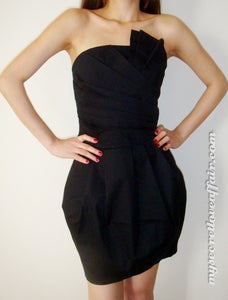 ✿ Love this dress...looks so chic and adorable in blue and Elegant and Sophisticated in Black... Great for parties and dinners~


Yasmin Lace Dress - Black (Available in Black & White)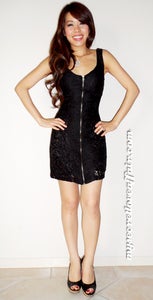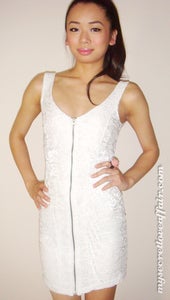 ✿ Gosh! I am in ❤ with this lace dress... super nice design and esp the zip up design... add abit of uniqueness to the lace dress! ❤ it in White too!!! Super love lace dresses! Must buy √√√√√
Nicole Lace Singlet - Gray (Available in Gray & Purple)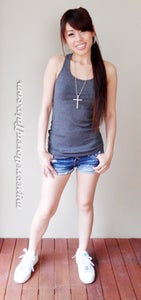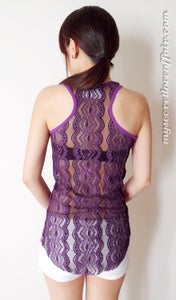 ✿ Laced back Singlet...which made plain singlets sexier... and i love love love the grey one! So easy to match.... with shorts/mini skirts or even jus leggings....

Some Accessories that they have! (Falling in ❤ with their blog!)

Angela Polka-Dot Hair Bow (Available in Grey/Pink/Red)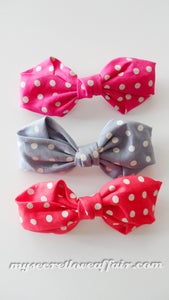 Lena Rose Earrings (Comes with matching ring)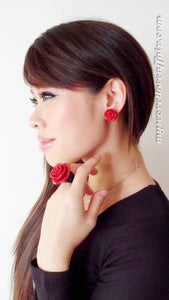 Bella Bow Earrings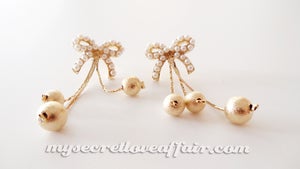 They even started a youtube channel for their updates and of cos show u the awesome pieces they have on their blog... Do follow their youtube channel too --> MySecretLoveAffair1
These 2 gals are super cute... on youtube... they had a video introducing their blog... so .. watch it... n i believe more to come! :) And oh... i forgot to mention... they are from Australia (u can choose to pick up the item urself at Gold Coast) and they do international shipping too... View here for their shipping and delivery~

Hope u guys like the blog that i have recommended.... they are really nice and frenly gals and feel free to ask them if u have any enquires on their items... and more items will be posted up soon on their blog.... :) oh... follow their blog too!! :)
Again --> MySecretLoveAffair.Com
Love,
Winwin