hello guys... ok i know the post is overdue again.. but too mani pics here.. haha... *Warning: photo heavy and might make u guys hungry!!* My bday falls on Dec 28 and oppa decided to celebrate it for mi on Dec 27 so that he can spend the time with mi till 12am which is then Dec 28... but we ended up reaching home around 11.45pm cos my leg freaking hurts and i am super tired and hot... that nite was so warm in Sg.. isnt Dec supposed to be cooler ? but ya... it didnt... haha... so we both got so sweaty and sticky and the only thing i wana do is to go home bathe.. haha!!
We initially decided to go to one of the western food restuarant which i read the review from one of the food blogger... but u know wat? when we reached there.... then shop was closed~ and only closed for a day!! Why am i so suay? Why particularly on Dec 27??! i was so disappointed.... so.. we ended up eating at Japanese Restuarant : HANABI Restuarant & Sake Bar. Oppa once mentioned that this restuarant serves great food and since we are ard that area... we decided to walk in... Its a Ala Carte dinner buffet with tonnes of choices.... super nice n fresh sashimi!! And its at $33++ per pax... so total bill for 2 Pax is $77.68. Slightly pricy but for special occasions... its worth eating... BOth of us enjoyed the food so much... and i didnt regret my choice of coming to HANABI!! I WANA GO HANABI AGAIN!! SOONNN....
Hanabi Japanese Restuarant
331 North Bridge Road
Singapore 188720
#01-04 Odeon Tower
Tel: 6338 6626 (call for reservations)
Pics of the foods we had tt day... most of them YUMMY! and i can say the sashimi are absolutely fresh!!
Haha... i did missed out some of the photos... too excited with the food... and i forgot to snap it~ haha....
After eating we walked to Bugis Village to shop around and had KOI bubble tea... Super alot of pple Q-ing for the bubble tea... this KOI BBT is special in a way that u can request the sugar level of ur bbt... from 0% sugar to 100% sugar... and i choose the 25% sugar Bubble Milk Tea... i reckoned its not bad but... i guess i am used to bbt tt is sweeter... i am goin to try 50% sugar content next time...! Oppa tried the Plum Green Tea with 0% sugar... he likes it.. but i dun... weird.... too plumy for mi!! haha~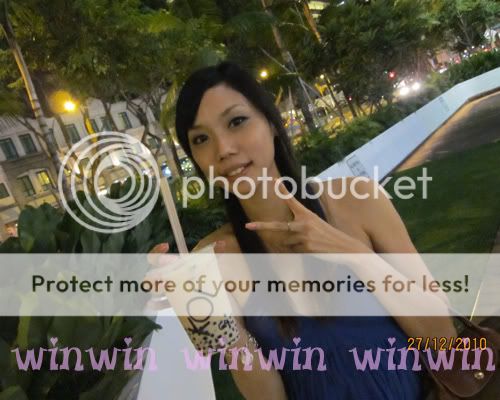 After KOI-ing... Oppa and i went to the beautiful bridge that links to Marina Bay Sands.... i love love love the helix design and the lightings of the bridge... n the niteview is awesome!! Good place for couples or group of frens to chill there... haa~
Hope u guys enjoyed my post... Stay happy! and feel free to comment!